Law, and so much more
Lachlan Angus Ross
September 20, 1948 – March 25, 2020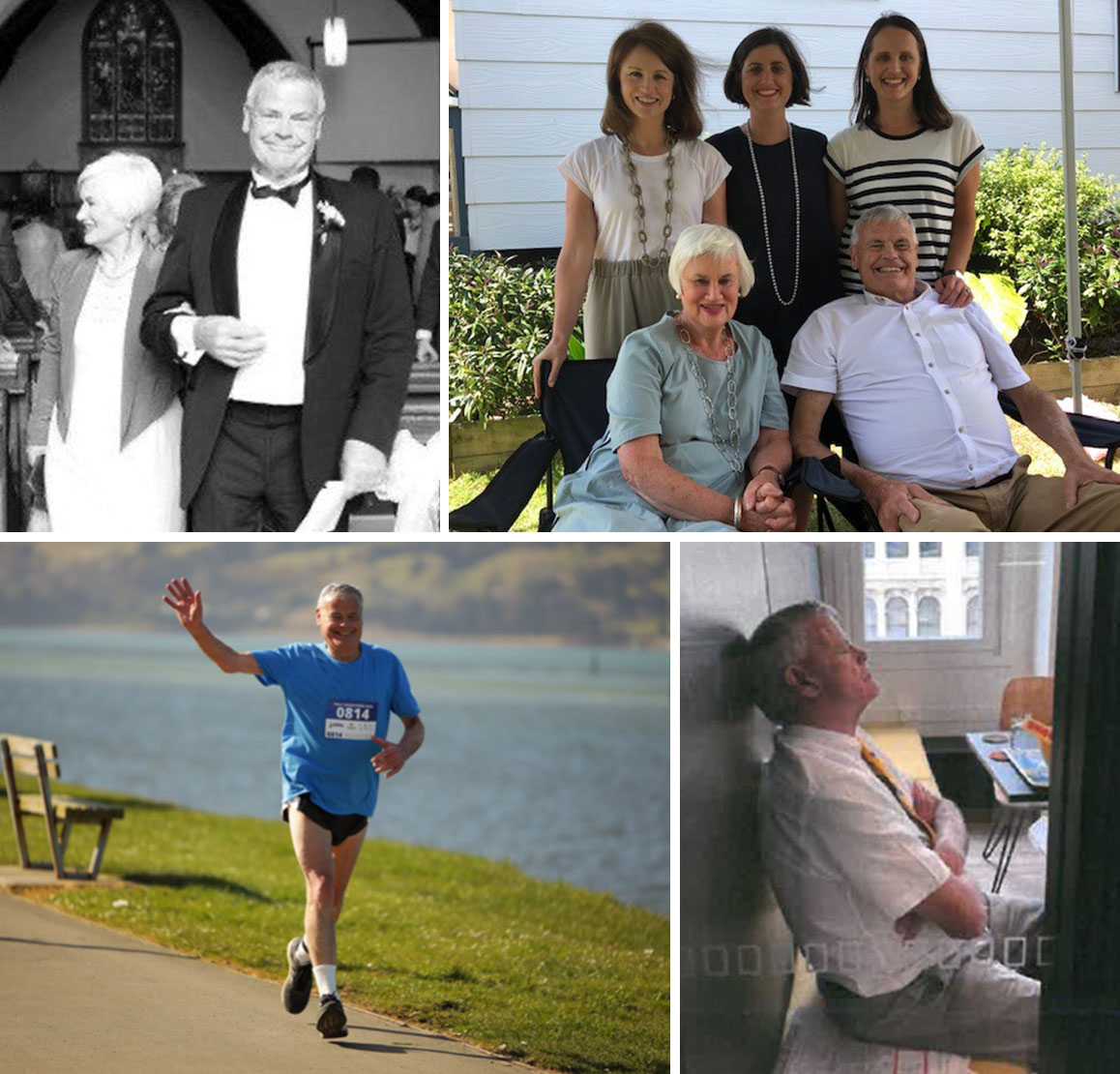 Taken from a New Zealand Law Society journal article in 2017…



From a family steeped in law – including two district court judges – Solomons' Lachlan Ross (pronounced Lochlan) decided to do law "because – let's cut to the chase – with no sciences or languages I wasn't much use for anything".
"I followed in the footsteps of my older brother Greg – a year older than myself – and the inducement for me to go to law school was I could use his notes.
"But he didn't always attend lectures and his handwriting was appalling. I never worked with him," says Lachlan, who was recently joined in partnership by Dick Crush, Dick's daughter Amy Marslin and Michaela Ryan, at Solomons – a firm which has gone through various identities since its founding by Saul Solomon in 1884.
Lachlan and Greg's father was T.A. (Tom) Ross, who sat in Dunedin as a stipendiary magistrate, and later a district court judge, from 1965 until his retirement in 1990. Tom Ross died in 2002.
"Greg did what I didn't do and followed Dad's footsteps from his New Plymouth practice to become a district court judge sitting in Palmerston North for about 25 years."
Greg Ross died suddenly in August of leukemia, within a year of retiring in September 2016. Two of his children are lawyers – Brigit, who recently retired as a senior associate at Kensington Swan, and Peter, formerly with the public defenders' office in Wellington and now at Pipitea Chambers.
Lachlan and wife Jan, a retired kindergarten teacher, have three daughters – none of them lawyers – working in Singapore, Auckland and Wellington.
"In Dunedin kids grow up and certainly leave Dunedin. Sometimes they might go to Christchurch, but more often than not the North Island.
"When I was young the family moved to Hawera and I went to Hawera Tech. When Dad was appointed a magistrate we came back down to Dunedin.
"I'm not going to dress it up by saying I had sympathy for the underdog, or fascination with legal process or the logic appealed."
The former Dominion president of the Young Nationals in 1971/72 – "I'd almost forgotten about that" – Lachlan says his only other career choice, in retrospect, would have been a journalist, "a foreign correspondent, but a lack of languages would have ruled that out".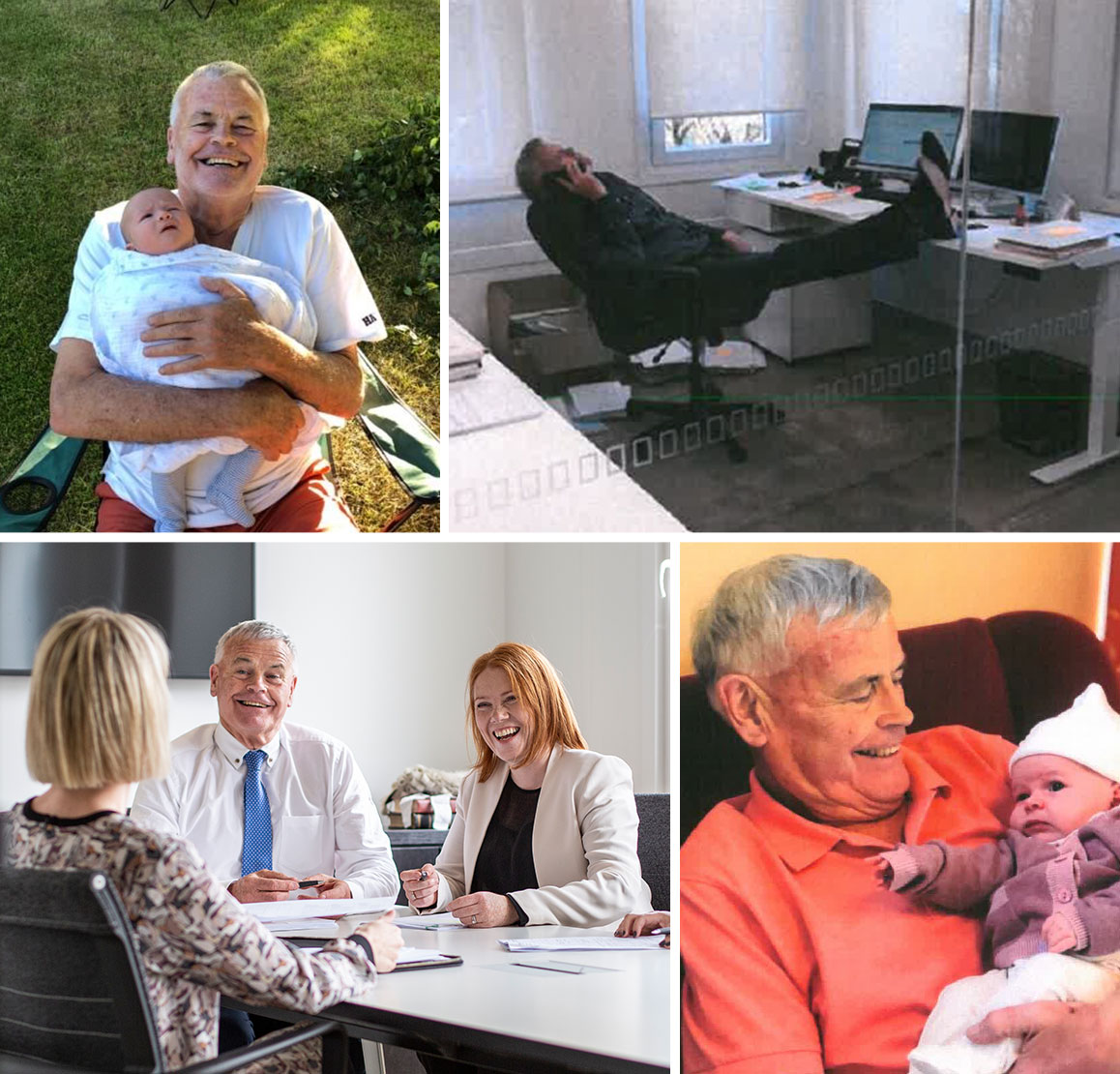 The long road from England
"After I graduated I spent a couple of years with a firm in London in the days when you turned up and looked for a job. Your New Zealand degree didn't entitle you to an equivalent ranking in England, but everyone was a clerk then. It was great experience and a useful thing to do while I took in London, England and Europe.
"I then had the notion of coming back to New Zealand to decades of settling down in domesticity. But before that I came home overland, which took about six months."
At 26, Lachlan travelled alone and very cheaply.
"It was a great trip at the time but looking back it was a hard slog. I had done a fair chunk of Europe when working in London, so I took a two day/three night bus straight through to Greece and avoided the expense of Europe.
"Then on to Turkey, Iran, Afghanistan – all very easily in those days – Pakistan, India, Burma – flying into Rangoon and out to Thailand – a boat from Singapore to Perth then across Australia to New Zealand.
"All for the same cost as a business class flight direct to Auckland."
Lachlan was in partnership until the late 1990s then became an "inadvertent sole practitioner" with deaths, retirement and when David More became a barrister.
"Until then I was surrounded by people who knew a lot more about the law than I did, or ever will, and they could do the things I couldn't do. Until earlier this year – and because Dunedin's got a pretty good bar – I simply briefed out things I didn't know anything about, such as court stuff, traffic, litigation, criminal, all that sort of thing. I basically do wills, trusts, estates, domestic and commercial conveyancing.
"My connection with Mosgiel came from the late Bert Quelch, who died in 1981. When I started as a law clerk with his firm I would come out once a fortnight to sit at the other side of his desk and learn things. The firm's kept up the link ever since and we are full-time in Mosgiel now."
Having no interest in Scottish music, Lachlan and Jan took up Scottish country dancing – "almost by accident" – as something to do together as well as gardening, travelling and tramping.
"I have absolutely no rhythm, no timing and no sense of music. But it is certainly appealing because you have to keep your mind on it for the patterns and sets and moves.
"It's not Highland dancing so I don't wear the kilt. On club nights it's jeans or shorts, and for regional formal dances dark trousers and white shirt.
"Until about two years ago when Jan had a hip operation, we went tramping for years with a group of friends and cousins to various places including Routeburn and Akaroa. Nothing too challenging but interesting enough."
An Otago rugby supporter, Lachlan has run about 60 half-marathons – including the annual Dunedin run for about 25 years – "not very successfully, and increasingly unsuccessfully as far as times go.
"I allow myself a two-minute drop-off, or attrition, each year. I did the Dunedin one this year five minutes worse than last year."
"Out of New Zealand my favourite cities are London, Saigon and Paris. We were in Saigon a couple of years ago with my Wellington daughter who works for the European Commission, the trade delegation of the European Union. She gets a meeting overseas once a year. That year it was Vietnam and she usually tacks on a week for a holiday so we arranged for Jan and I to link up with her there.
"A week and a half after Greg's death Jan and I and whole family – including his widow Rosemary – went to the north of Italy for the wedding of his son, something planned for months ahead.
"The family has had a crib in Arrowtown for some years and we go up there on Boxing Day to do nothing. We have various bikes. The Trails Trust has set up a tremendous network of walkways and cycleways which we do very slowly and leisurely.
"And the tramping group did the 150km Central Otago rail trail about five years ago."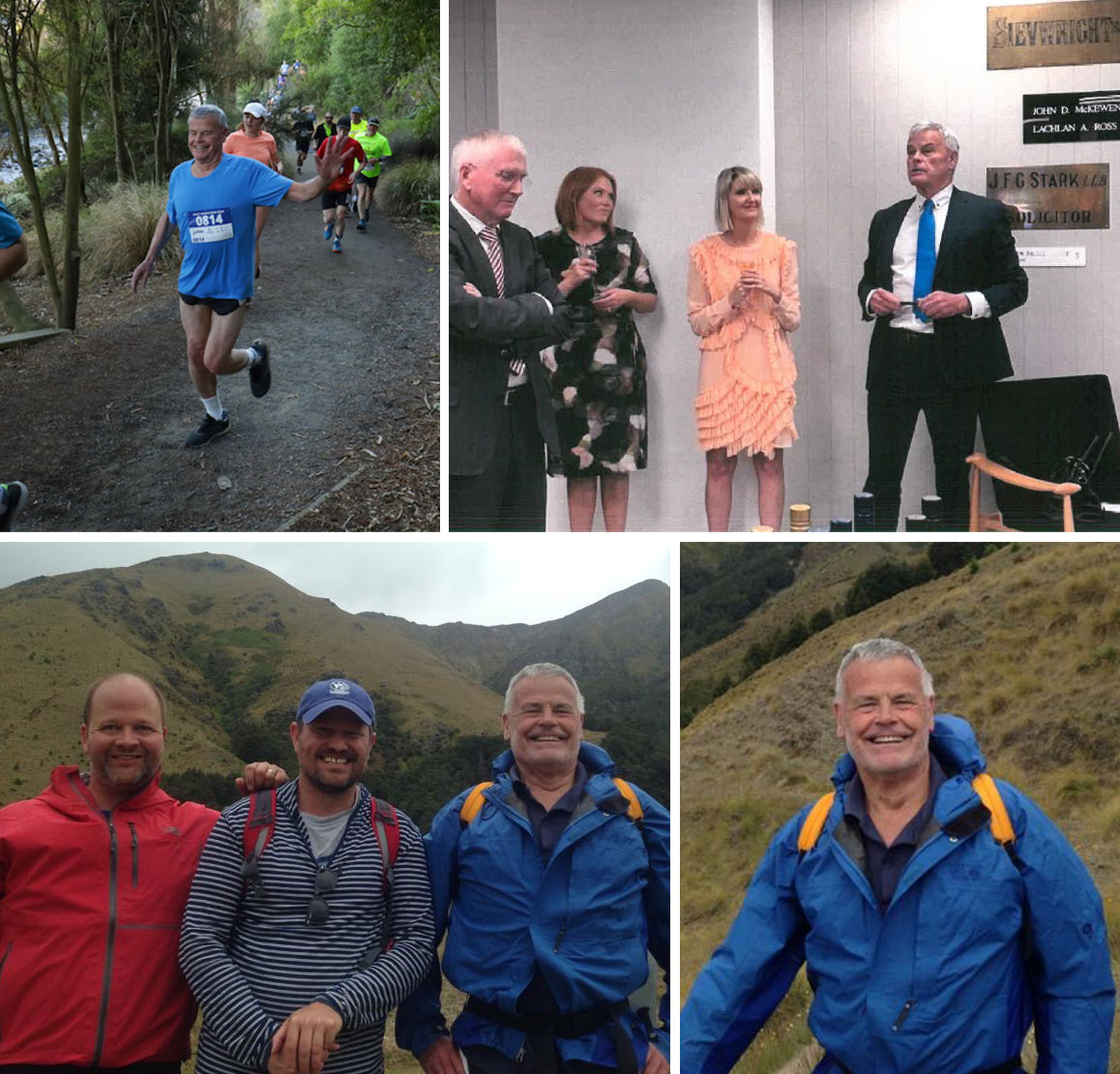 Helping Families
"I was forced to go to recorder lessons in Primer 4 but they didn't last. My talent or lack of it was recognised fairly early.
"I listen to outdated music from the Beach Boys, the Eagles, Elton John, Rod Stewart, the Stones, that generation. Certainly not hip hop or modern bits and pieces.
"And not Ed Sheeran. He's coming to Dunedin and is a sell out, so some people must find him immensely appealing and popular, but not me."
A keen reader of political biographies, at Arrowtown Lachlan prefers to hit the library for "mind clearing mushy stuff" – Lynda la Plante or Lee Child's latest Jack Reacher.
"Overall, my favourite book would be Evelyn Waugh's Brideshead Revisited. I like John Le Carre's George Smiley character, Ian Fleming's James Bond. His brother Peter Fleming wrote travel books, and is a far, far better writer and I like those.
"We saw Judy Dench in Victoria and Abdul recently, which was nice, if a little bit contrived.
"If I go to the office at night and come back home I watch whatever is on television around 10pm. Miami Vice, Crime Squad, CSI. I don't know the names, don't know the characters but its super mind-clearing rubbish.
"My all-time favourite programme is Country Calendar, funded by New Zealand On Air."
Noting that New Zealand On Air chair Miriam Dean QC was profiled in October, Lachlan notes: "Bit of a comedown from profiling a QC to a suburban conveyancer, isn't it?"
"I drive a 2012 VW Tiguan 4×4, I always think of resale and will probably get another one.
"Dinner guests would be Christ, Harold Wilson and Abraham Lincoln – a wide and varied bunch. Wilson was a great prime minister although I didn't believe his politics at all. England has thrown up a number of great prime ministers, specially in the post-war period, but not so much recently I have to say.
"And a simple menu. Rack of good Canterbury lamb so tender and moist you would not need a knife to cut it.
"I'm not a wine person at all. I'm a beer person, so we would probably have an Emerson's porter probably.
"I don't have any memorable cases as such because I don't have court triumphs, but l like to think that, over a great period of years, I have been of a little assistance to families and their families, sometimes at times of need and crisis in their lives."